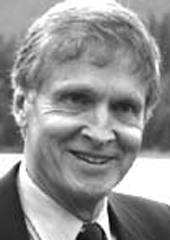 The Forest Stewardship Council of Canada
was an early supporter of
The Green Chain
. They helped with our research, wrote a letter to support us when we applied for a grant (which we didn't get, but still...) and former FSC Canada board member,
John Wiggers
, played a major supporting role in the making of the movie.
So when I started
The Green Chain
podcast series, I knew I had to interview the head of the FSC, Antony Marcil. I met him when I was in Toronto interviewing movie stars for
The Georgia Straight
at the 2007 Toronto International Film Festival. And this was definitely one of my favourites interviews during the festival. Okay, Sir Richard Attenborough, Paul Schrader, Kevin Bacon, Gabriel Byrne, Ewan McGregor,
Jude Law
,
Michael Caine
,
Marjane Satrapi
and
Sidney Lumet
weren't too dull either, but they didn't talk trees.
Here's the link to listen on iTunes.

Here's the intro from The Tyee podcast and the link to the story and audio options posted there.
One of Harry Potter's biggest magic tricks was letting the world know about the Forest Stewardship Council. When J.K. Rowling announced that the final installment of her beyond bestselling saga was going to be released on FSC certified paper, it was hard to miss the existence of an international organization that was founded in Toronto back in 1993 to look for better ways to manage the world's forests.
And when Ontario Premier Dalton McGuinty made switching government papers to FSC certified paper part of his recent reelection campaign, it was a major triumph for Antony Marcil, president and CEO of FSC Canada since 2005.
Before taking over FSC Canada, Marcil spent 10 years as president and CEO of the World Environment Center. In 1997, he was included in the first worldwide listing of "The Top 100 Figures in Environment, Sustainable Development and Social Issues" by The Earth Times. He did a two year stint as "planner-in-residence" at the School of Planning, Faculty of Environmental Sciences, University of Waterloo after devoting five years of his life to an unexpected way to save the planet: tax reform.
I met Marcil at the FSC office in downtown Toronto to talk about the history and future of the FSC, how tax reform could save the world and why he'd trash Canada's Ministry of the Environment.
And when I checked in just before posting this he was thrilled to tell me that there's so much demand for FSC-certified paper that FSC certified mills can't produce it fast enough. Fortunately, we don't need to worry about that since you're reading this online. . .